Hutnik Huta Czechy - Sęp: unexploited situations and mistakes decide the 1:2 loss in the derby match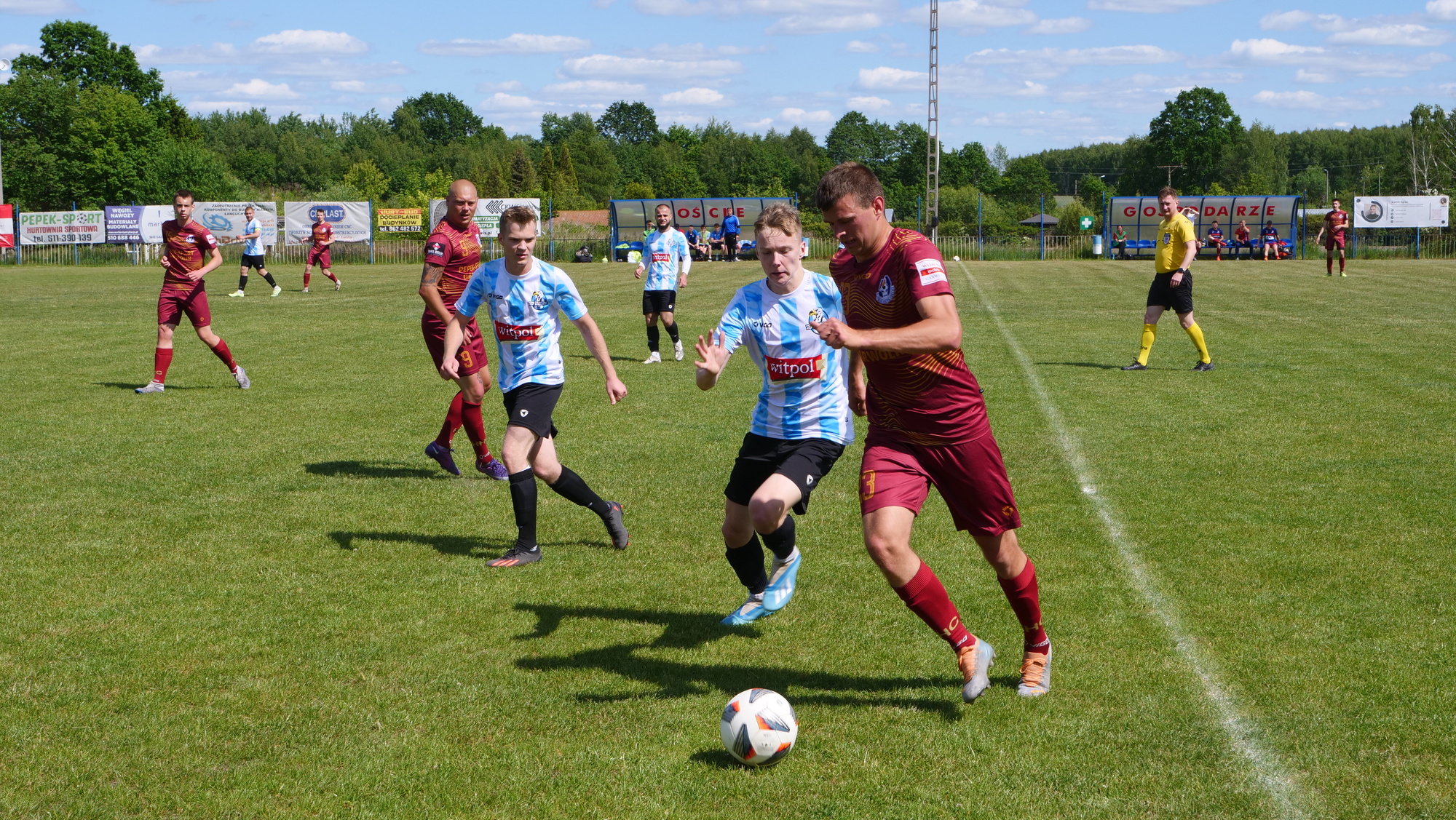 Our team certainly cannot be satisfied with the result of the match in Trąbki. From the very first minutes, Sęp was better at controlling the ball, held it for longer, and created dangerous plays under the opponent's goal. Unfortunately, in the 16th minute, our defenders failed to mark Mikołaj Majsterek, who headed the ball in from a cross from the left wing, putting Hutnik ahead 1:0. After another quarter of an hour, the team from Żelechów managed to equalize, specifically Kuba Gałkowski, who aimed accurately from behind the sixteen-meter line. The fate of the match was decided in the 83rd minute when Bartosz Jeleń confidently converted a penalty awarded moments earlier for an illegal stop by Sebastian Szewczak. Throughout the match, Sęp did not take advantage of several very good goal-scoring opportunities, and unfortunately, this backfired, as the opponents scored one more goal.
Saturday, 3 June 2023, 14:30
Hutnik Huta Czechy
Sęp Żelechów
Majsterek Mikołaj 16'
Jeleń Bartosz 83' (k)
goals
27' Gałkowski Jakub
28. kolejka, liga okręgowa
Hutnik: Kardyka P., Belkiewicz P. (82' Sęk W.), Grudniak P., Jeleń B., Łodziński M., Majsterek M., Puchalski R. (62' Zawadka M.), Rękawek M., Szczypek D., Wilczek P., Zalewski A.
Sęp: Seroczyński P. (46' Sumit S.), Mazurek P. (63' Wdowiak S.), Wdowiak S., Bożek A., Korgul A., Grzyb D. (88' Dadas K.), Kot A. (46' Szewczak S.), Licbarski M. Słyk Sz. (80' Kowalczyk D.), Gałkowski J., Stodulski A. (46' Kowalski Sz.),